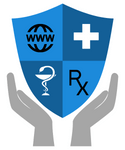 So how do you know if your medicines are safe and if the pharmacy you are purchasing from is genuine? It's a valid concern for many of us and one which I hope to answer in this blog.
Genuine online pharmacies must supply medicines that are sourced from MHRA regulated UK pharmaceutical wholesalers and must also be registered with the GPhC.
But who are these organisations, what is their purpose and what do they regulate?
MHRA
In summary, the Medicines and Healthcare products Regulatory Agency (MHRA) is responsible for regulating all medicines and medical devices in the UK by ensuring they work and are acceptably safe.
The MHRA comprises of three main components:
The Clinical Practice Research Datalink (CPRD); a data research service that aims to improve public health by using anonymised NHS clinical data,
The National Institute for Biological Standards and Control (NIBSC); a global leader in the standardisation and control of biological medicines,
The MHRA; the UK's regulator of medicines, medical devices, and blood components for transfusion, is responsible for ensuring their safety, quality and effectiveness.
Specifically, the MHRA is responsible for:
ensuring that medicines, medical devices, and blood components for transfusion meet applicable standards of safety, quality, and efficacy,
ensuring that the supply chain for medicines, medical devices, and blood components is safe and secure,
promoting international standardisation and harmonisation to assure the effectiveness and safety of biological medicines,
helping to educate the public and healthcare professionals about the risks and benefits of medicines, medical devices and blood components, leading to safer and more effective use,
supporting innovation and research and development that's beneficial to public health; and
influencing UK, EU, and international regulatory frameworks so that they're risk-proportionate and effective at protecting public health.
So the MHRA are a very important organisation that ensures the medicines supplied in the UK are safe and effective.
The GPhC are independent of the MHRA  and ensure that the supplier of these medicines, namely pharmacists and pharmacies, are up to the required standards. So let's move onto the GPhC.
Stay safe...check the pharmacy is genuine
All pharmacies must be registered with the GPhC,
All pharmacists must be registered with the GPhC,
All pharmacies must use medicines sourced from MHRA regulated pharmaceutical wholesalers
The General Pharmaceutical Council (GPHC)
The GPhC regulates pharmacists, pharmacy technicians and pharmacies in Great Britain. They work to assure and improve standards of care for people using pharmacy services. Their main job is to protect, promote and maintain the health, safety and wellbeing of members of the public by upholding standards and public trust in pharmacy but they also:
Provide assurance that the public will receive safe and effective care when using pharmacy services.
Set standards for pharmacy professionals and pharmacies to enter and remain on their register,
Seek assurance that pharmacy professionals and pharmacies continue to meet their standards, including by inspecting pharmacies,
Act to protect the public and to uphold public confidence in pharmacy if there are concerns about a pharmacy professional or pharmacy on their register,
Help to promote professionalism, support continuous improvement and assure the quality and safety of pharmacy.
So, what does this mean for the consumer? In a nutshell, anyone planning to purchase medicinal products online should ensure that the pharmacy and pharmacist are registered with the GPhC. This can easily be done by checking the register online at www.pharmacyregulation.org.
Needless to say, www.postmypills.co.uk meets all the criteria stipulated above and you can verify our pharmacy and pharmacists by clicking on the relevant links below.
City Pharmacy
---
Meds Pharma Ltd, 50 Lincoln Road, Peterborough, PE1 2RY. Registered in England.
Company number: 10960934.
GPhC premises registration No: 1029316
| 01733 562045
Prescribing Pharmacist
---
Mehboob Razakali Walji, BSc Pharmacy
Clinical Diploma in Pharmacy Practice
PGCert Learning and Teaching in Higher Education
Pharmacist Independent Prescriber
PGCert Advanced Assessment Skills
Fellow of the Higher Education Academy (HEA)
GPhC registration number: 2051859
Working at City Pharmacy, 50 Lincoln Road, Peterborough, PE1 2RY.
Regulatory body: General Pharmaceutical Council, 25 Canada Square, London, E14 5LQ